The automotive industry is in top gear. If you step into a Volkswagen, BMW, Mercedes, Audi or a car of another brand, there is a good chance that the car you drive is full of Dutch components. The same applies to DAF, Scania, Mercedes and MAN trucks, to name a few. Suppliers of all major brands know exactly how to find their way to NFB.
High demands are placed on both the visible and invisible parts in passenger cars and trucks in terms of functionality and finish. On a panoramic roof profile, for example, but also on trunk rollers or cabin supports. We are approved by numerous manufacturers, meet their standards and are IATF 16949 certified.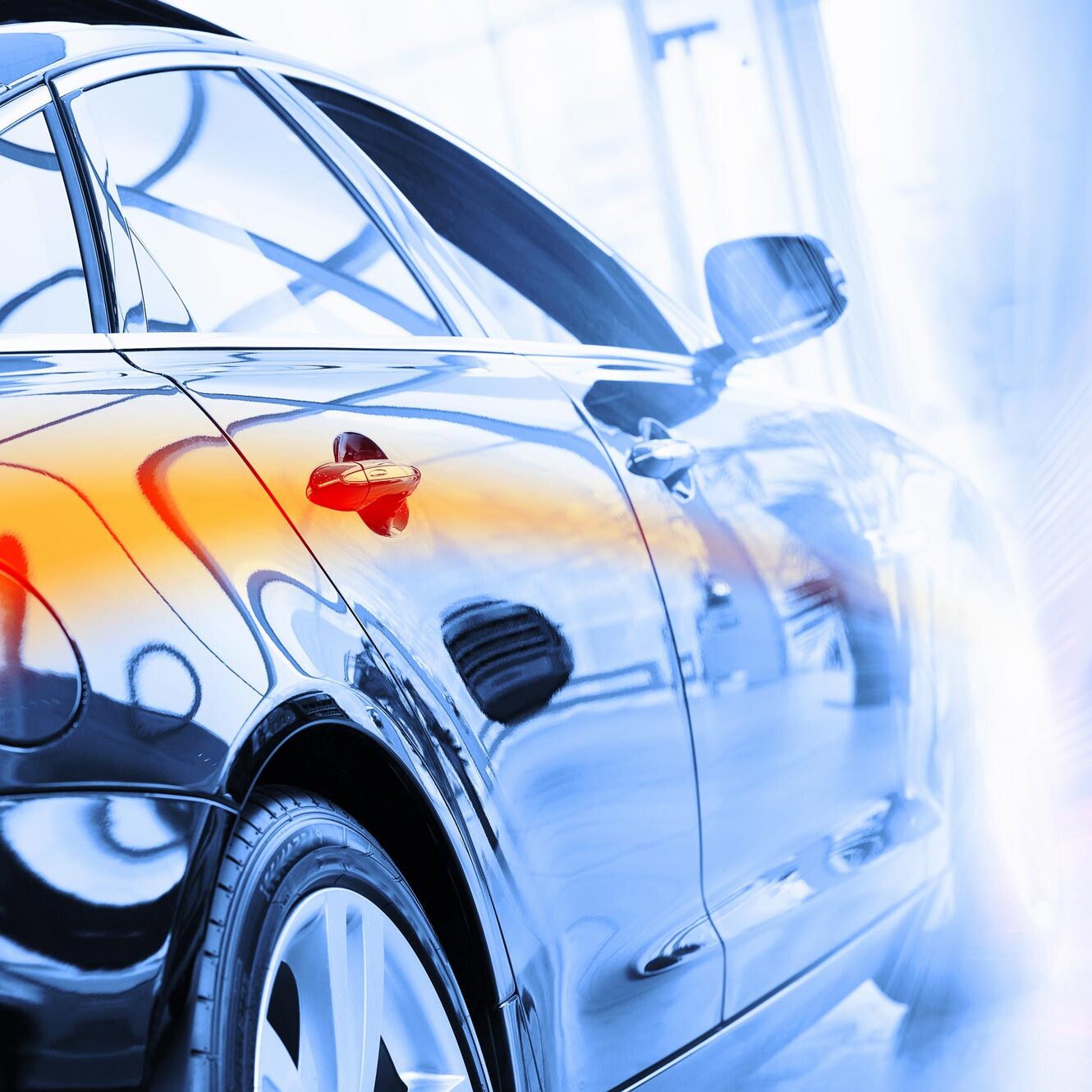 Materials
Steel, iron, magnesium, aluminum or cast iron: we coat it as long as it is made of metal. We treat the surfaces according to the applicable OEM standards. No matter what brand: BMW, DAF, Opel, Ford, Porsche, Lamborghini, Volkswagen, Mercedes, Jaguar, Landrover, Scania, MAN, Aston Martin or Toyota. But also many other brands whose standards we understand and treat accordingly.
Methods
One of the methods used for automotive parts is cataphoresis lacquers, known as KTL or e-coating for short. It is an efficient method of applying a high-quality primer to a metal surface. And with trication zinc phosphating as a conversion layer, the high-quality requirements from the sector are met. Cataphoresis coating – possibly in combination with an additional powder coating – is suitable for most different applications and meets all applicable industry requirements.
In addition, each product can be given its pre-treatment process, and the entire process is fully automated. Process operators and computer monitoring prevent deviations and guarantee consistent, high quality.