Are you looking for an efficient, environmentally friendly method and, above all, a first-class protective coating for metal surfaces? Cataphoresis lacquers (Kathodische Tauch Lackierung), also known as KTL or e-coating – is the answer. The process applies a high-quality primer to a metal surface, and this water-based paint system offers many advantages.
For example, the painted surface has excellent corrosion resistance, good mechanical properties and high chemical resistance. The process uses trication zinc phosphating as a conversion layer and meets the high-quality requirements from industries like the automotive. A cataphoresis coating, possibly in combination with a powder coating, is suitable for most different applications and meets all current applicable requirements.
What is KTL used for?
Parts used in or under the chassis and body
Primer for solar panel clamps
Brake pedals
Fluid pipes for oil levels
Clamps and hinges
Roof profiles
Trunk rollers
Parts for electric bikes
And much more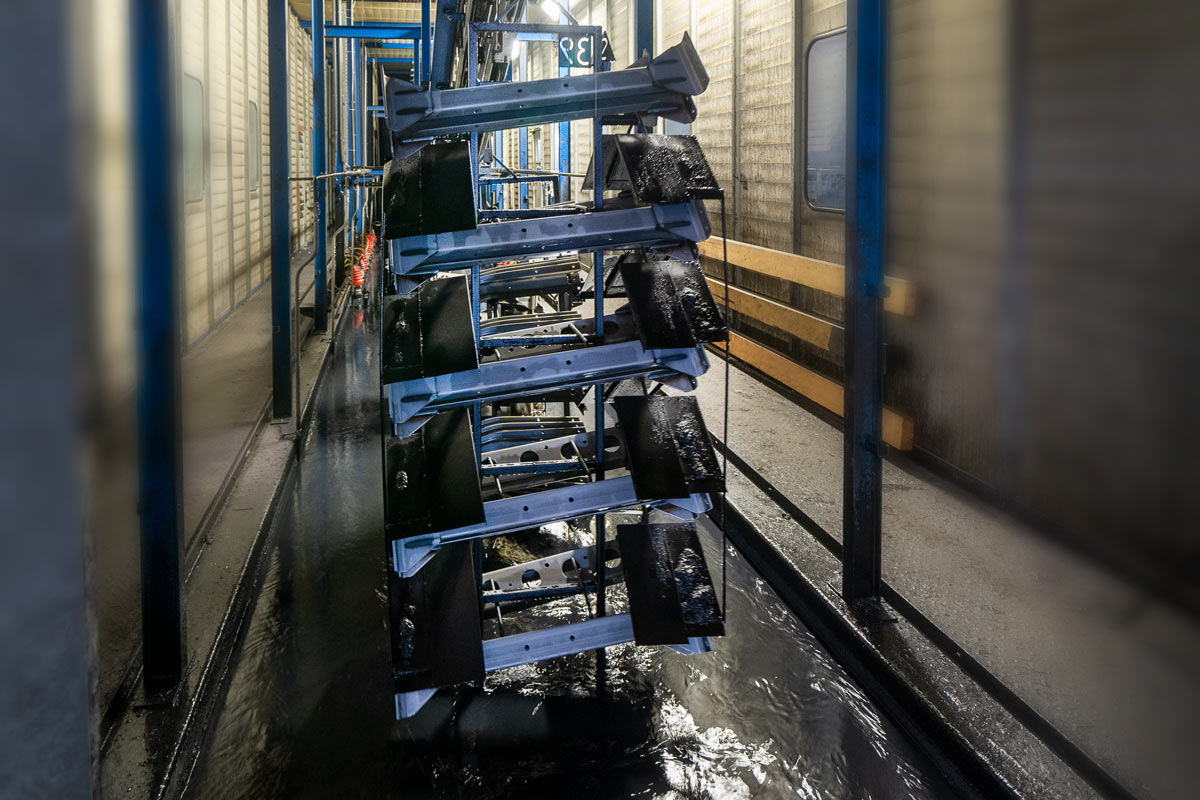 The process of cataphoresis painting
After stretching the products, we hang them on the belt to receive an optimal pre-treatment, tailored to the customer's wishes, the final application or the manufacturer's standard. This is how we guarantee a high-quality product right from the start. A series of pre-treatments distributed over 11 zones is automatically activated. The most critical pre-treatment steps are degreasing, rinsing, activation (zinc phosphating) and passivation. After this, the products go through a 75,000 liter lacquer bath.